Running a marathon means that you will be wearing your running shoes for a long distance, hence you need shoes that fit well and offer maximum comfort and support as you run.
In this article, we'll help you get kitted up with the right footwear for your run and ensure you make the distance!
Most times it is advisable to get new shoes when you are running a marathon rather than using the shoe that you have been training so that you get maximum performance.
However, you should try them out during the marathon training.
Some of the things to consider while buying a good running shoe for a marathon are:
Your Stride Pattern
There are three kinds of foot pronation:
1. Overpronation – where the feet roll inwards
2. Underpronation – where the feet roll outward
3. Neutral pronation – this affects how you run.
For over pronation, get stability running shoes that will help in distributing the running impact while offering maximum support and comfort.
There should be adequate cushioning in the heels and provide arch support.
For under pronation, choose neutral shoes with extra amount of cushioning that is mostly focused on midsoles and for extra shock absorption, and it should run along outside of the shoe to counter outward roll of your feet.
For neutral pronation, get neutral shoes that promote natural foot motion to give a more ground feeling contact.
Your pronation pattern will help in choosing the right kind of shoe, hence avoiding the chances of getting injuries.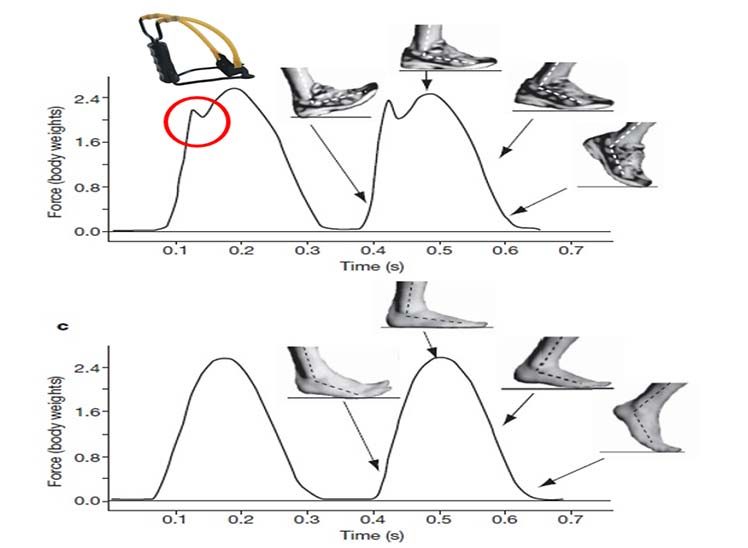 How much do you weigh?
Consider getting shoes that have extra cushioning if you are a heavy runner and it will help reduce the stress on your legs and make landing more comfortable as you run.
A light runner can get light shoes with less cushioning.
The width of your foot
Measure the width of your feet because this determines the shoe size.
Your foot shouldn't rub against the shoe and you should be able to wiggle your toes.
If you get a shoe that is narrower it will be uncomfortable from the moment you start running.
There should be approximately half an inch between the longest toe and the front of the shoe.
The terrain
Your shoe should match the terrain that you will be running on and the shoes differ.
If running on a trail that is dusty and has loose pebbles, then get a shoe that has aggressive patterns to give you an excellent traction.
Don't turn one shoe to be a run all long distances because the support foams and cushioning material need to regain their spring for maximum performance.
How your marathon preparation has been
If you have been practicing while wearing cushioned shoes, then get cushioned shoes because this is what your feet are prepared for.
In between your training, wear the new shoes and run with them so that you get used to them before the actual day.
Get a well constructed shoe with high quality material
Because you will be running a long distance buy shoes that will withstand long wear and will handle the pressure.
One of the world's best selling running shoes for men is the Asics Gel Cumulus 18, due to its excellent all round comfort, durability and cushioning properties.
Any shoe you choose should be light enough to ensure that your feet are light while running.
The upper material should be meshed to allow free air flow so that your feet don't get sweaty and uncomfortable which may cause blisters.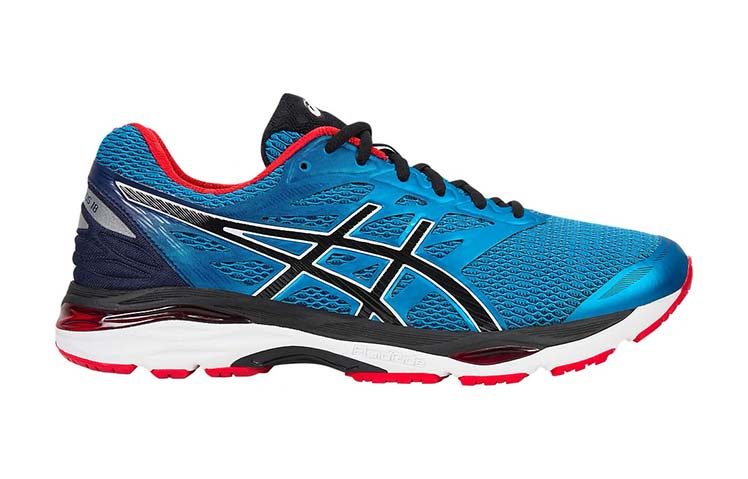 Check on the outsole and midsole
The outsole should be well constructed with durable, stiff and flexible rubber and should have grooves that are cut horizontally to allow one to flex at the foot easily.
The midsole should be a layer of soft shock absorbing material so as to offer greater stability and cushioning in the shoe.
A thin and firm middle will be hard on your feet, but it is efficient enough, while running while a soft midsole will give the legs more support and legs will feel better at the cost of your running pace.
So choosing a type of midsole will be determined if whether you are running for speed or for comfort.
Most marathon runners consider their overall look of their running gear and they chose the best.
However, when selecting marathon shoes, don't buy shoes based on looks, endorsements or popularity because it may not work for you.
There are several shoes with different styles and colors and each is designed to meet every runner's running style.
Therefore the main goal should be having the right kind of shoes for long distance running and comfort rather than fashion.
Talk to a Running Store
Buy your shoes at a running specialty store as they are able to advise you on the best running shoes for long distances because there are different types of shoes.
Replace your running shoes often enough so that you get adequate leg support the legs and feet while logging miles.
It is recommended to change shoes every three months or after 300 miles.